The next couple of transfer windows are going to be so interesting for the Spanish giants as they look set to rejuvenate their ageing squad. The current Real Madrid squad has enjoyed so much success, particularly in the Champions League, but this season we have seen the Los Blancos regress. Real Madrid is 13 points behind their arch-rivals Barcelona in La Liga and the Spanish giants are not going to win any silverware this year. They need to inject some new life into their ageing squad and look set to sign some of the world's best players.

The dilemma that Real Madrid face is that they must remain competitive whilst in their re-building phase. Real Madrid's fans are some of the most demanding supporters in the world and Zinedine Zidane faces a difficult challenge in rebuilding the club.
Previously, Real Madrid's financial power meant they could sign anyone in the world. However, as European soccer has become more lucrative other sides in Europe can now match Real Madrid's spending power. Indeed, some clubs are now more financially powerful than the Spanish side. As a result, clubs do not feel pressurized into selling their star players to Real Madrid.
Real Madrid must sign 3 to 4 players which can immediately fit into their first team if they are to become competitive again. This means that Real Madrid must be smart in the transfer market as they cannot afford a summer where they spend more than $300 million dollars.

Transfer fees have increased exponentially in soccer and the world's best players are valued at over $150 million dollars. As Real Madrid need more than 2 players, they must try and secure some value in the transfer market. It is all well and good being linked with moves for Mbappe and Hazard, but the Spanish giants are not going to be able to afford both in the same window. Real Madrid must give themselves at least two summers to overhaul their squad and they must try and sign players who can be signed for a reasonable fee.

Luka Jovic is currently on loan at Eintracht Frankfurt, from Benfica, and the Serbian international is one of Europe's brightest prospects.

RoNALDo'S VoID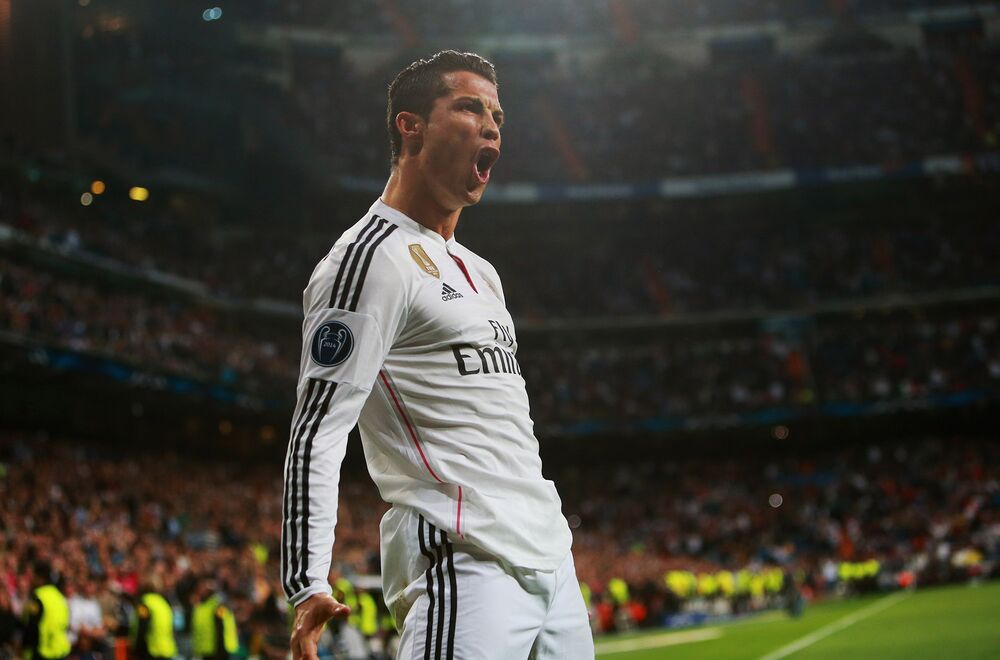 When Real Madrid sold Ronaldo to Juventus, the Los Blancos lost a huge source of their goals. Ronaldo scored 44 goals in his final season at Real Madrid and the Spanish giants have struggled to fill this goal-scoring void that had been created with Ronaldo's departure.

Benzema has never scored the volume of goals that Ronaldo has, so to place all of the goal scoring responsibilities on his back was a terrible move by Real Madrid. They needed to sign another attacker who could share this goal-scoring burden with Benzema. Real Madrid has scored 26 goals less than Barcelona in La Liga this season and if the Los Blancos want to challenge for major titles then they need to sign another attacker who can score a substantial number of goals.

Benzema has had a good season this year as the Frenchman has scored 27 goals this season. The problem with Real Madrid's attack is that no other player has scored a significant number of goals as Gareth Bale is the club's second-highest goalscorer with 11 goals. Clearly, the Los Blancos need to add more goals to their squad.

This summer, Real Madrid must sign a new number 9 to help fill the goal-scoring void that has been created with Ronald's departure. Nobody, except for Benzema, has stepped up to the plate this season and Real Madrid's lack of goals is a major reason for their disappointing season.

Luka over Mbappe, for now
Real Madrid has a variety of positions that they need to strengthen this summer and the Los Blancos must be smart with their money. Real Madrid has been linked with a $250 million dollar move for Mbappe, but the Spanish giants should wait a season before they agree to this deal. Luka Jovic's ceiling is not as high as Mbappe's but he will cost, roughly, five times less than the French World Cup winner.

By signing Jovic, Real Madrid will still be able to sign multiple players in the transfer window. Real Madrid has a reported transfer budget of $250 million dollars, so signing Jovic will leave them with, roughly, $200 million dollars. If Real Madrid signs Mbappe then all of their transfer funds will be gone and their rebuild will be unsuccessful. The Los Blancos need to overhaul their squad so they must sign multiple elite players and not just one. Signing Jovic enables them to do this.
The Los Blancos seem destined to sign Mbappe at some point, but the Spanish giants need to sign more first-team players as Mbappe alone will not drastically change the fortunes of the side.
Luka is the answer
Luka Jovic is everything that Real Madrid needs right now. The Los Blancos' ageing squad needs an injection of youth and the Serbian international is just the right age as he is only 21 years old. Real Madrid's attacking output needs a huge boost and Jovic would provide just that. This season the Serbian has been a revelation at Eintracht Frankfurt and he has attracted the interests of Europe's elite sides. When you look at his numbers, you can see exactly why.

Real Madrid's goal-scoring issues would be remedied by signing Jovic as he has had an excellent season in front of goal. Jovic is one of the in-form strikers in European soccer and he has scored 26 goals this season. The Serbian international is averaging a goal every 110 minutes and this average is much higher than other legendary Bundesliga strikers. Jovic's goals-to- minutes rate is actually the second best in Bundesliga history.

Jovic's offensive numbers have been good this season as he averages 3 shots per game, 0.8 key passes per game and 0.8 dribbles per game. The Serbian is an elite goal-scoring threat and his playing style reminds me of a young Robert Lewandoski. Real Madrid must add goals to their starting line-up this summer and signing Jovic would do just that.

Playing Style
Jovic can be Real Madrid's long-term replacement for Benzema and the attacker has all the attributes needed to play as a number 9 for Real Madrid. The Spanish giants play a brand of soccer that is attacking in nature and is enabled by intelligent movement throughout the pitch. Jovic's high playing IQ means that he can easily cope with Real Madrid's system. A real highlight of Jovic's game this season has been his intelligent movement and the different types of runs he can make. Jovic's intelligent movement is not what you'd expect from a 21-year-old. He moves like a seasoned veteran.

The Serbian international is a tireless runner and his movement disrupts the opposition's defensive shape. By making different types of runs, such as into the channel between the opposition's centre-backs and full-backs, Jovic causes the opposition's defensive shape to change. This opens spaces for his team to exploit. This type of movement has been a hallmark of number 9s who have played for Real Madrid and Jovic can easily continue this tradition.

Jovic is the perfect striker for Real Madrid's system. Real Madrid's creativity comes from their wide players and Jovic has the game which works well with these types of attackers. Real Madrid's wingers tend to dribble into central positions with the ball so the Los Blancos need a striker who can make elusive runs into the box and can link up with these wingers.

A hallmark of the Serbian's game is that he makes intelligent runs into the box and most of Jovic's goals this season have come from within the penalty area. Jovic has the ability to find space in congested areas and he has shown that he is a clinical finisher when he is in the opposition's box.
If I were the Los Blancos, my first call this summer would be to Benfica so I could secure Jovic. He is the ideal number 9 for Real Madrid's system and he is a proven goal scorer. This is exactly what Real Madrid needs.

Jovic can be signed for a reasonable fee and his purchase would not financially cripple the Spanish giants. They would still have enough funds to be able to overhaul their squad.

For me, this is a no brainer.
COMMENTS
Any suggestions, questions or comments then do not hesitate to get in touch! Remember, if you have any requests for future articles then you all you have to do is ask! Whether it's about a manager's tactical philosophy or an in-depth analysis about a specific player, if it is soccer related; I will look into it!
All you have to do is click here