Summer Spending is a new addition to the blog. As we approach the end of the season, the deficiencies within each squad are becoming clearer and we will analyze the moves that each Premier League team needs to make to improve.
AFC Bournemouth is one of my favorite teams to watch in the Premier League. Under the guidance of Eddie Howe, Bournemouth play an attractive brand of soccer which is widely appreciated in the United Kingdom. Bournemouth plays a possession-based game and utilizes a pressing system in-order to retrieve the ball back from the opposition.

The club finds themselves just outside the top half of the table which is remarkable given their relatively small transfer budget. To continue their progression, Bournemouth needs to retain their star players. However, players such as Nathan Aké and David Brooks have attracted the attention of the elite clubs in English soccer.

Wingers
Without question, Bournemouth must reinforce their wing positions as they are key components to Howe's system. Bournemouth utilizes fast wingers, that can transition into attack quickly, and much of the side's creativity comes from wide areas. Ryan Fraser's career has gone to new heights this season and his productivity, for a winger, is remarkable. With 6 goals and 10 assists to his name, Fraser's relentless work rate has seen him become an integral part of Howe's side.

However, when he is not playing the team's attacking ability is greatly hampered. Wingers in Howe's system requires to have the highest levels of fitness, due to the amount of running they do, and Bournemouth must add another winger to the squad to provide rotational support for the starters. Bournemouth's high-octane offense and relentless defensive pressing means that Howe stretches his small squad to its limits. Purchasing a rotational winger will allow his starters to remain fresh all year.

Filip Kostic: Left Wing (Eintracht Frankfurt)
If I were Bournemouth I would try to sign Kostic who is currently at German club Eintracht Frankfurt. Kostic is 26 years old and is just approaching his prime. The Serbian international is an ideal player for Howe's system and has all the capabilities needed to become a solid player in the Premier League.
This season, Kostic has been exceptional on both ends of the pitch and he has matured into a solid professional. Kostic has scored 8 goals this season but it is his 8 assists that particularly stands out. Howe's system dictates that much of his side's creativity comes from his wide players and Kostic has shown that he is a creative winger. The Serbian's offensive numbers have been great this year as he averages 1.7 shots per game, 1.4 key passes per game and 1.4 successful dribbles per game. Kostic would bring even more offensive creativity to Howe's side.
Howe demands that his all players contribute to the defensive efforts of them team and Kostic works extremely hard when in defense. Kostic's defensive output is admirable for a winger as he averages 1.7 tackles per game, 0.8 interceptions per game, 1 clearance per game and 1 defensive dribble per game. As the averages show, Kostic is a willing defender and the Serbian's defensive work-rate is widely appreciated by Eintracht Frankfurt's fans.
Kostic has the offensive and defensive game that can work within Howe's system. Bournemouth do not have the funds to be able to spend large transfer fees on players and I believe that Kostic represents real value for money.
Defense
Nathan Aké is an outstanding defender and can easily play for a team that is challenging for trophies. But, if Bournemouth is to improve then they must sign a defender who can partner Aké in defense.
The club has a -13 goal difference and despite their relatively high standing in the league, statistically, they have the fourth worst defense in the league. They have only conceded one less goal than Huddersfield Town who sit at the bottom of the table. If they are to climb up the table they are going to need to add real quality to their backline. The club can have terrible defensive performances and will need to eradicate such defensive deficiencies if they are to move up the table.
Yeray Alvarez: Centre-Back (ATHLETIC BILBAO)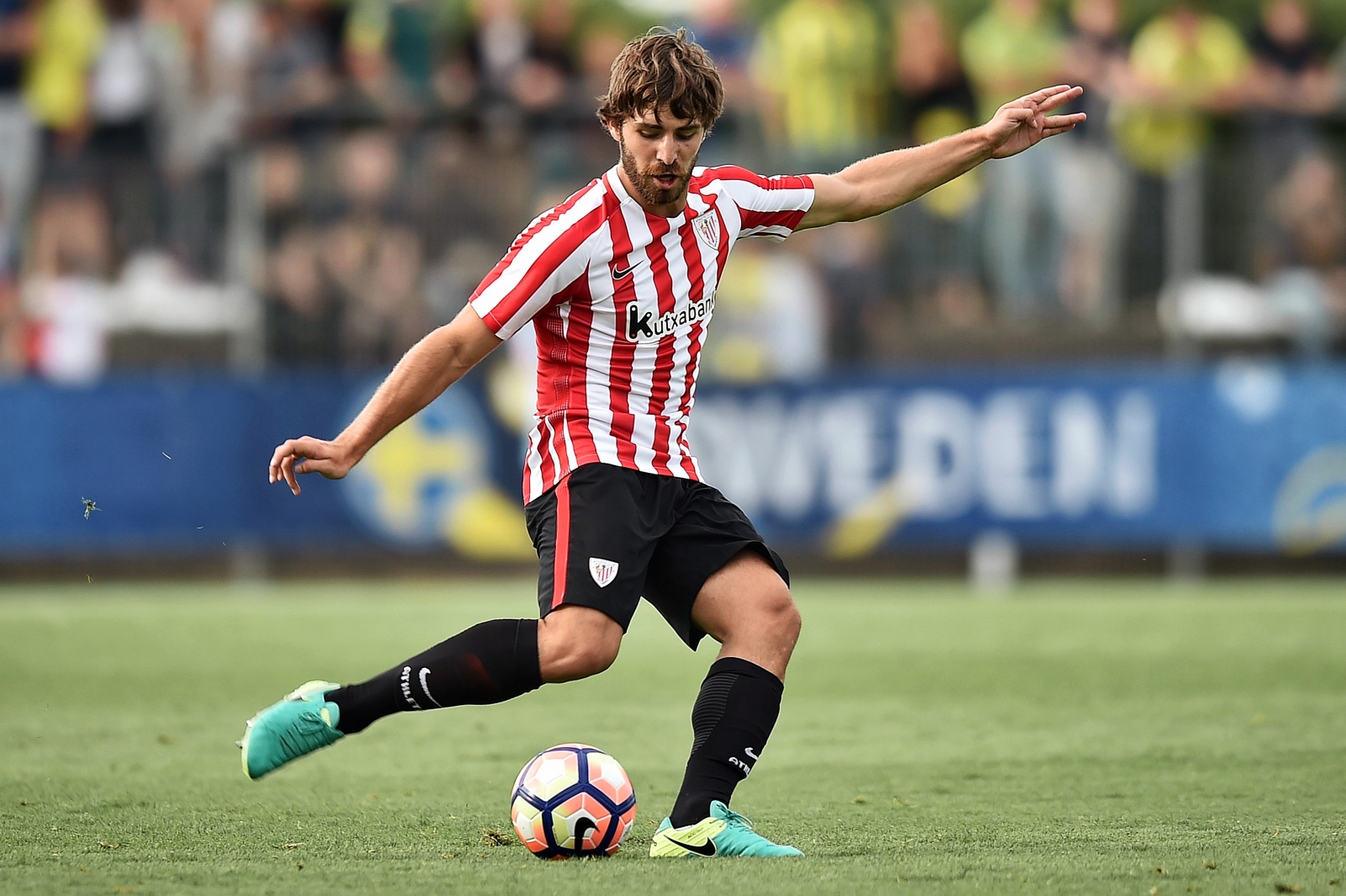 Bournemouth must find a defender whose attributes dove-tail with Nathan Aké's and Yeray Alvarez of Athletic Bilbao fits the bill. The 24-year old has had a breakout season this year and he is good enough to slot straight into Bournemouth's starting eleven.

Aké is a ball playing centre-back and needs a dominating defender to play alongside him. One of the issues with Bournemouth's defense is that they lack physicality, but signing Alvarez would change that narrative. Alvarez has been a revelation this season as he averages 1.7 tackles per game, 2.3 interceptions per game, 0.6 blocks per game and a staggering 4.7 clearances per game. Every time that I have watched Alvarez play I have been impressed with his style of defending and I believe that he can form a successful partnership with Aké. The young Spaniard has been fantastic for Athletic Bilbao this season and, if signed, he would bring a much needed toughness to AFC Bournemouth.
AFC Bournemouth have the nucleus needed to become a team that can challenge for a place in the Europa League, but there are still areas in which the team can improve. All in all, Howe is doing an exceptional job at the club and has turned Bournemouth into a legitimate mid-tier club. The signings above can take the team to the next level.

COMMENTS
Any suggestions, questions or comments then do not hesitate to get in touch! Remember, if you have any requests for future articles then you all you have to do is ask! Whether it's about a manager's tactical philosophy or an in-depth analysis about a specific player, if it is soccer related; I will look into it!